Like most of the rest of the country, we spent a good bit of time today in front of CNN watching the effects of Hurricane Gustav. Watching in concern as the waves of the Industrial Canal lapped at the top of the walls that should contain it was a little nerve-wracking. All the weather forecasts say that we should be seeing some rough weather (lots of rain, high winds, etc) by morning, so I am curious to see what happens. Hopefully we won't see much damage or heavy enough rains to cause any flooding. Join me in praying for all the areas struck by Gustav.
In an effort to keep my mind on other things today, I spent much of the day doing laundry & other housework. When the kids had quiet time today, I watched another movie. Today it was this one: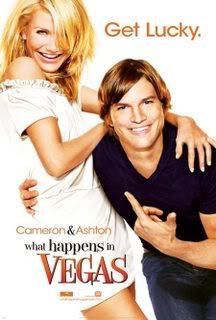 It was funny! Certainly not a picture of a moral love story, so beware when you watch this one...but if you are looking for a funny movie with a love story on the side, this one fits the bill. It was only rated PG-13, but it should've been R.
We've watched the sky all day for a sign of the storm, but as of right now (it's 10 minutes before 10:00 now), the most we've had all day was a light rain. Light enough that I could walk across the yard without an umbrella. We'll see how it is by this time tomorrow.